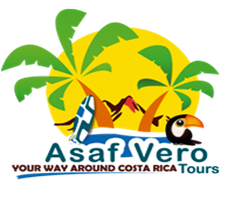 Costa Rica, a piece of Paradise on Earth
Welcome to Costa Rica! It is not by chance that Costa Rica is considered a piece of Paradise whose slogan for tourism is ¨no artificial ingredients¨.
Some interesting facts about Costa Rica
Did you know? Though Costa Rica occupies only 0.03% of the globe's surface, it shelters almost 5% of the biodiversity of the world and supplies almost 5% of the oxygen to the world.
Did you know? 25% of Costa Rica's surface is preserved as National Parks protecting forests, birds, reptiles, butterflies and other animals between the Atlantic and the Pacific oceans.
Did you know? Costa Rica is also a wave surfer´ paradise which holds the longest left wave in the world, 1.09 km long! A ride on these waves takes more than two minutes!
Did you know? Costa Ricans, more commonly known as ¨Ticos¨ are incredibly warm and hospitable people who will welcome visitors with a very spontaneous ¨Pura Vida¨ which means Pure Life, a concept that well describes the spirit of the country.
You are welcome to ¨travel¨ in our web site and enjoy in brief the beauty this unique country has to offer. The very same exotic beauty so many have fallen in love with and made them want to stay.
Have a nice trip!
We offer you an amazing holiday, at attractive prices, you will cherish for life!
Please, learn more about us by following the link.
A trip to Costa Rica is a lifetime experience
Please share this site with your friends - PURA VIDA